The Born of the Modern Woman
Completed at: Museo della Grande Guerra, Gorizia, Italy
With: Arch. Chiara Lamonarca, Margherita Redoni
Role: Exhbition Design
Year: 2015
This exibition retraces the evolution of the femine fashion industry from the early 1900s through the period across the Second World War.
The social role of women has drastically changed from being a lady-in-waiting during the Belle Epoque, to being a fondamental member strenuously helping soldiers in the Second World War. From here its change of dressing.



The exhibition unfolded through four rooms of the Museo della Grande Guerra.
Every room would focus on a specific period. We have decided to display five figurine that would bring visitors thourgh the whole exhibition, as well as invite them to the next room.
FIRST ROOM
The exhibition opened with the room referred to the Belle Epoque. Here, a long timeline took up the biggest wall on the right. Next to it, the first figurine with a typical gown introduced the visitor to showcases and circle cases with summer and winter clothes. Curvy figures full of decorations and woven clothes typify the first room. Another figurine with a particular umbrella announced the next room.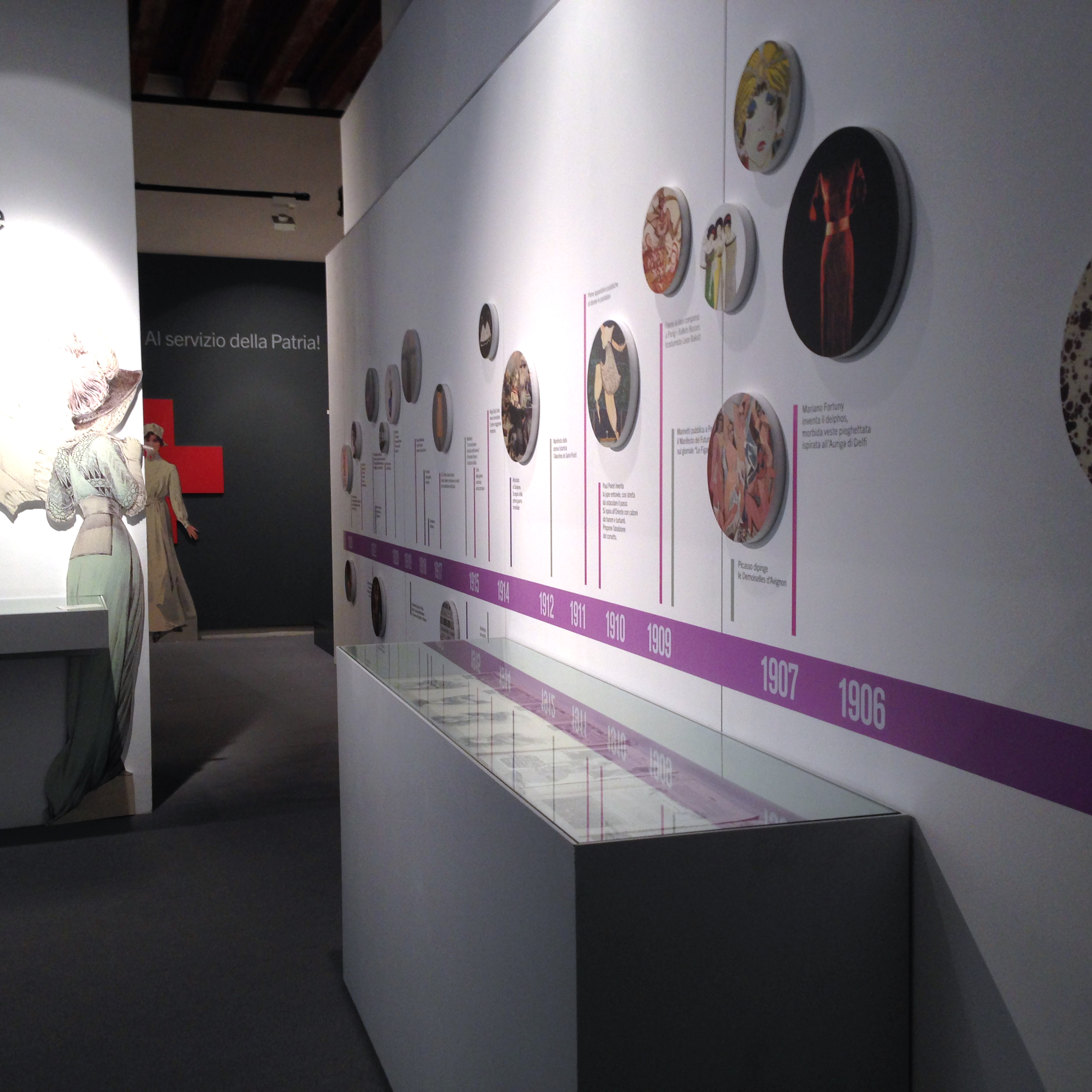 SECOND ROOM
Sadness and melancholy are expressed in the second room.
During the war women had to get used to change their behaviors. They moved from the houses to the factory replacing men, who were in the front lines.
Here the visitors could find three working uniforms,
set on the new rectangular platform.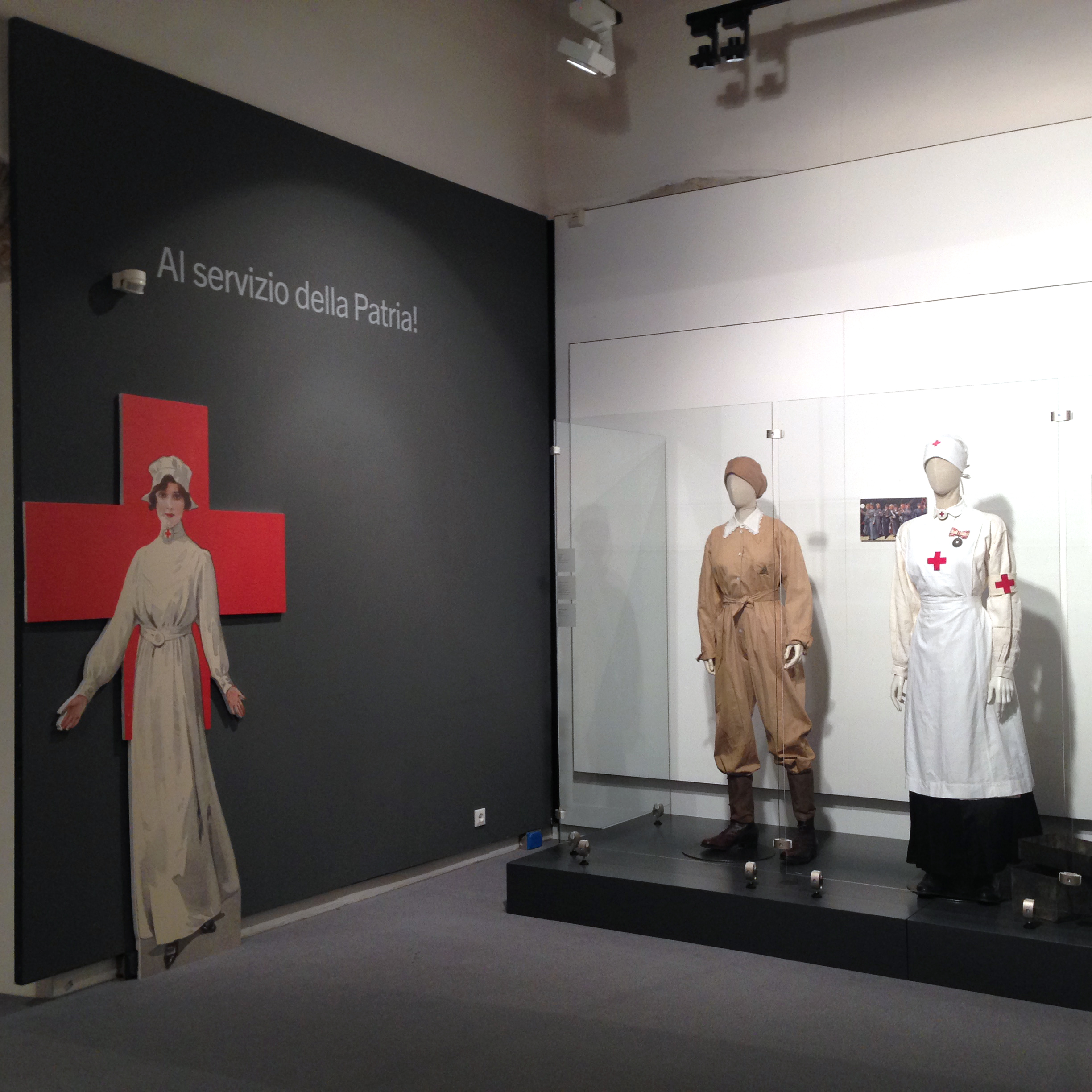 THIRD ROOM
This room underlines that women used to continue their social life, even during the war period. At last, they have tried to do so. Women took part into feminine committee or participated to gala evening.
Here two circle cases, cointained a wedding gown, and other ceremonial dresses. The figurine of the room is a smart woman dressed up.
FOURTH ROOM
The exhibition fiishes with the room of the postwar period. In this room many are the patriotic items.
A glimpse of the future is representes by one the work of Giacomo Balla.
Category
Exhibition
Installation