How Do You Observe the City?
Completed at: INSIDE, The Hague, Netherlands
"How to observe the city?" is a workshop that wanted to raise awareness on the way we observe and cosequently use the urban space. The way we act in the space often influences what we understand of that space; with the implementing technlogies seems not to be important to come into contact with a local user, ask informations and perhaps involve in it.
What different method of observation can we use is such different spaces? And how those methods give us a different understanding of a space? What will be the different outcomes?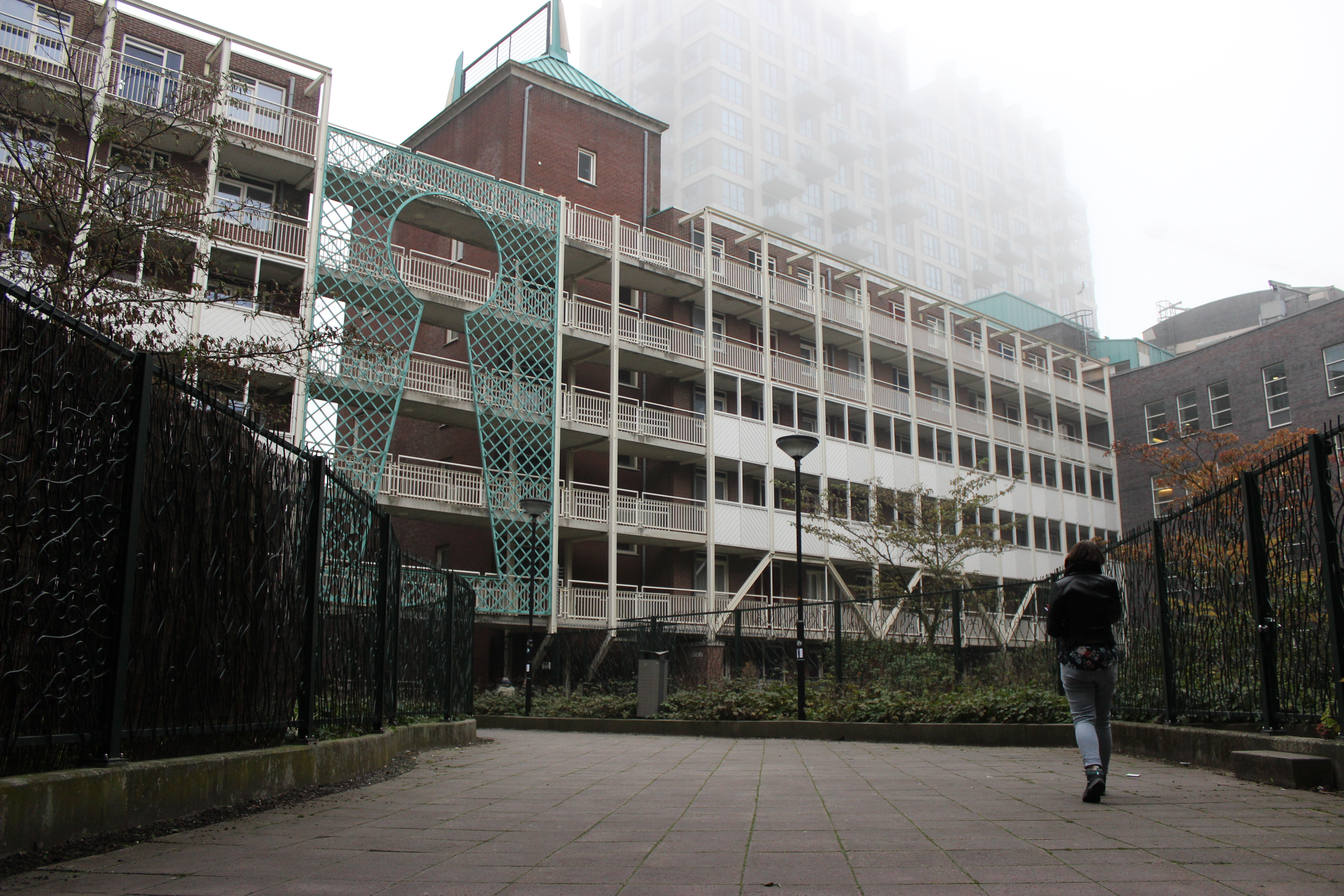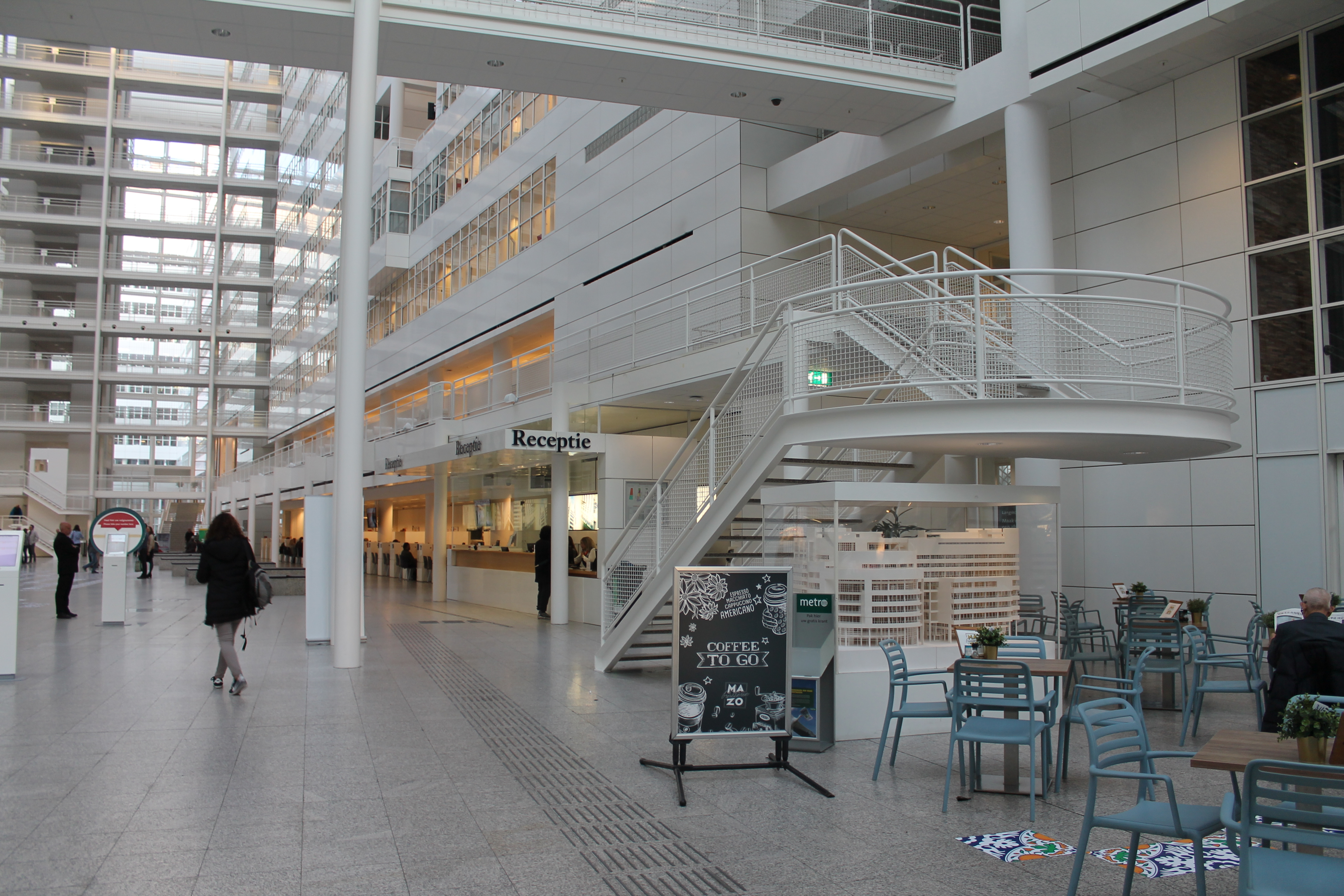 We have picked four places around the city, each one with different qualities: a courtyard, the city hall, a passage and a bike ramp. For each place we provided a specif method of observation.
What does being participative in a place mean? And how would the result be different in contrast to being in incognito? And what about being provocative or interactive? This was the challenge of the workshop.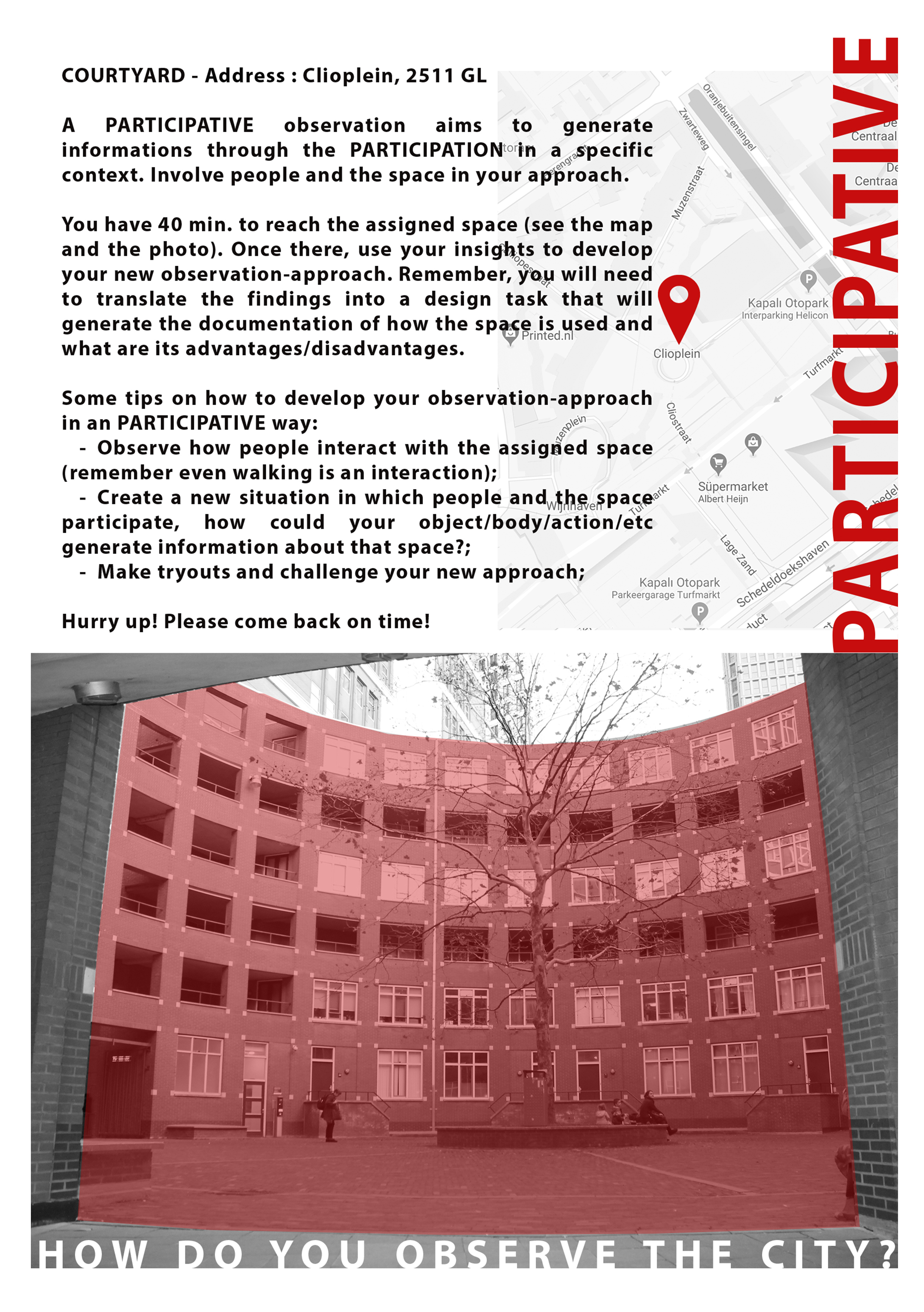 After a first exploration of the forenamed spaces and a first glimpse on how the different methods could have being performed in there, every group made a breif for a second and last action.
At that stage we have asked the groups to swop their brief and places, so they final observation would have been 'for the first time' with no preconseptions and expetations for everybody. With the new brief and the related place, each group went to perform and document the observation through videos, pictures and drawings.

Category
Performance
Workshop
Urban Exploration